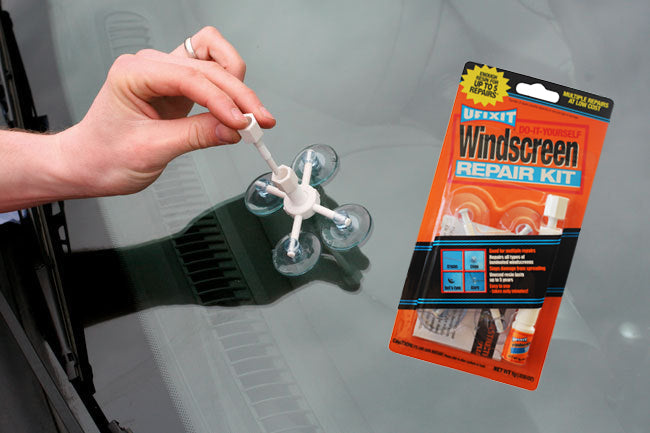 Ufixit In The Media
| Mark Smith
Australia Business News chose the top 5 Windscreen Repair Kits in Australia and guess who was number 1?  That's right, Ufixit's Windscreen Repair Kit has again outranked all the competition with its multiple repairs and easy DIY system, repairing a windscreen has never been so simple.  
Here is a snippet from the article:
Suffering a cracked or chipped windscreen? Not sure what to do about it? Here at Australia Business News, we've got you covered with the top 5 windscreen repair kits in Australia!
1. UFIXIT - Windscreen Repair Kit
Coming in first in this list is the UFIXIT windscreen repair kit. This superb kit had our windscreen in brilliant condition in just under 25 minutes.
We tried the UFIXIT windscreen kit on both a 7cm windscreen crack on a 4WD and a 35mm windscreen star chip. The video instructions made it super easy to use. Both repairs were simple and quick, with an end result that was astounding even to us. It was nearly impossible to find where we had done the job in the first place.
The UFIXIT windscreen repair kit works for multiple repairs. Meanwhile, the resin bottle lasts up to a massive 5 years once opened, which is a lot longer than many of its competitors. They say it works best on small round damages no larger than 30 mm in diameter and cracks no longer that 100 mm in length although our chip was slightly larger and it worked just as well.
There were many reasons for this windscreen repair kit taking 1st place, ease of use, value for money with multiple repairs per kit, great instructions and video tutorials and a stellar end result.
We also found this to be the only product specifically designed for Australian conditions.  
Available at over 2000 stores, you can purchase a UFIXIT windscreen repair kit from most automotive retailers including Supercheap, Repco, Bursons Auto Parts, BCF, Autopro and Autobarn. You can also visit ufixit.com.au to purchase online.
Read the full article here: